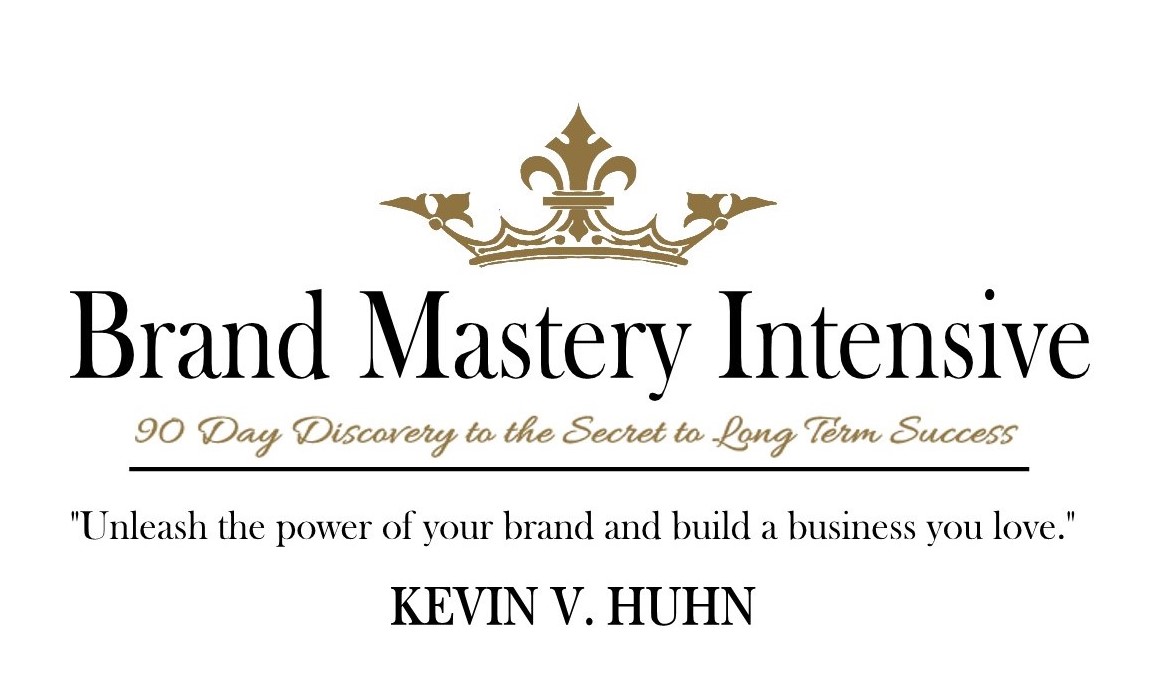 Brand Mastery Intensive
Do you know the number one thing that is killing your business?  It is the same thing that will explode your business and ensure your long term success.  It lies in the answer to this question – What is your brand?
Do you know it?  80% of business owners when asked this question are not able to articulate a clear answer.  They have a vision. They may even have a mission… but they do not know their brand.  And it is this that causes a decline or worse a demise of their business.
After nearly 10 years of perfecting his system with 500+ companies across Canada and the US, Kevin Huhn is launching his Mastering Business Program.  The secret to ensure long term success for any business includes the 8 fundamental principles needed to make a brand.  On top of acquiring the knowledge to build the foundation, business owners, entrepreneurs and executives identify the 4 Step Process that close the gap from where a business is to where it wants to be… no matter the industry.
This is a whole new level of marketing. It is the Differentiator from your competitors, the Personalizer for your clients, and it is the Strengthener to your bottom line.
This program is for the business owner whose business has plateaued. If this is you and you want to ensure long term success in your business,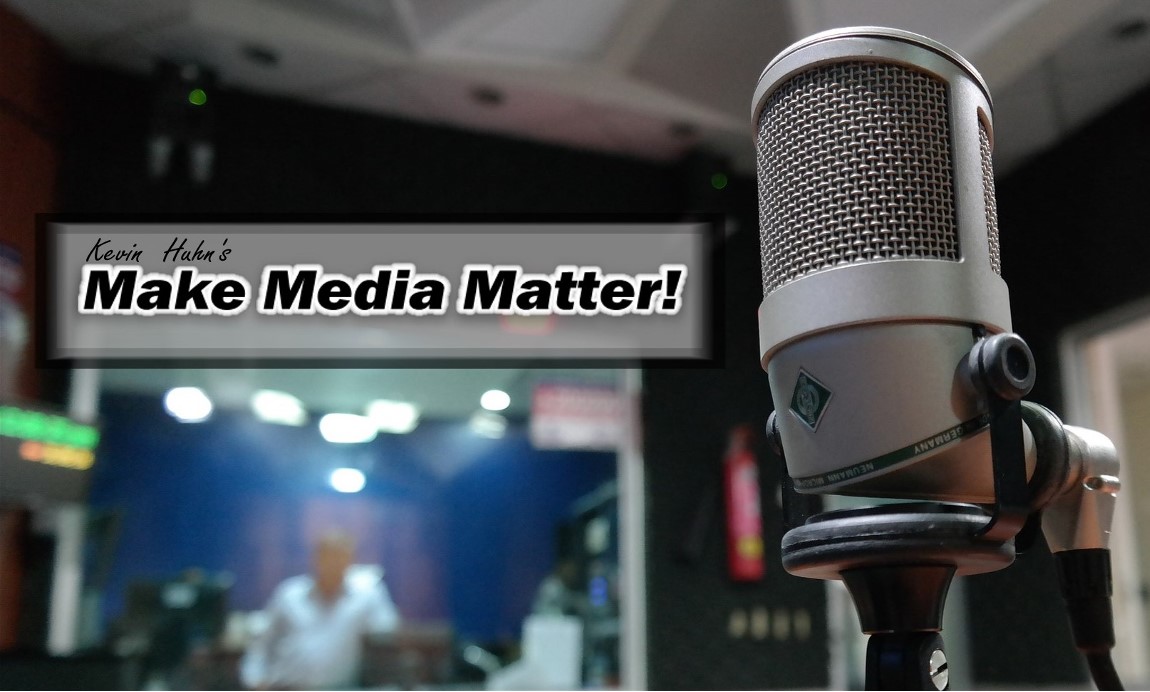 Make Media Matter!
Have you ever listened to a radio interview and wondered how did that that person get to be the resident expert?  Have you read an article and said, why were they chosen to provide a quote?
The world of media is an interesting one.  Their role in society is to provide a non-biased perspective of a situation.  In order to do that they prefer to have a 3rd party's perspective to validate the story being presented.
So why shouldn't that 3rd party be you?  Do you bring value to the marketplace with your business?  Can you help someone with your knowledge and years of experience?  Would you like people to think of you as a trusted adviser?
Then now is the time to present yourself as someone who cares about what is best for their client.  It is said that no one can sell themselves as much as another one selling them.  Besides would you like to get FREE exposure for your product or service?
That is what Make Media Matter! is all about.
Helping business owners get exposure, gain credibility and get free advertising.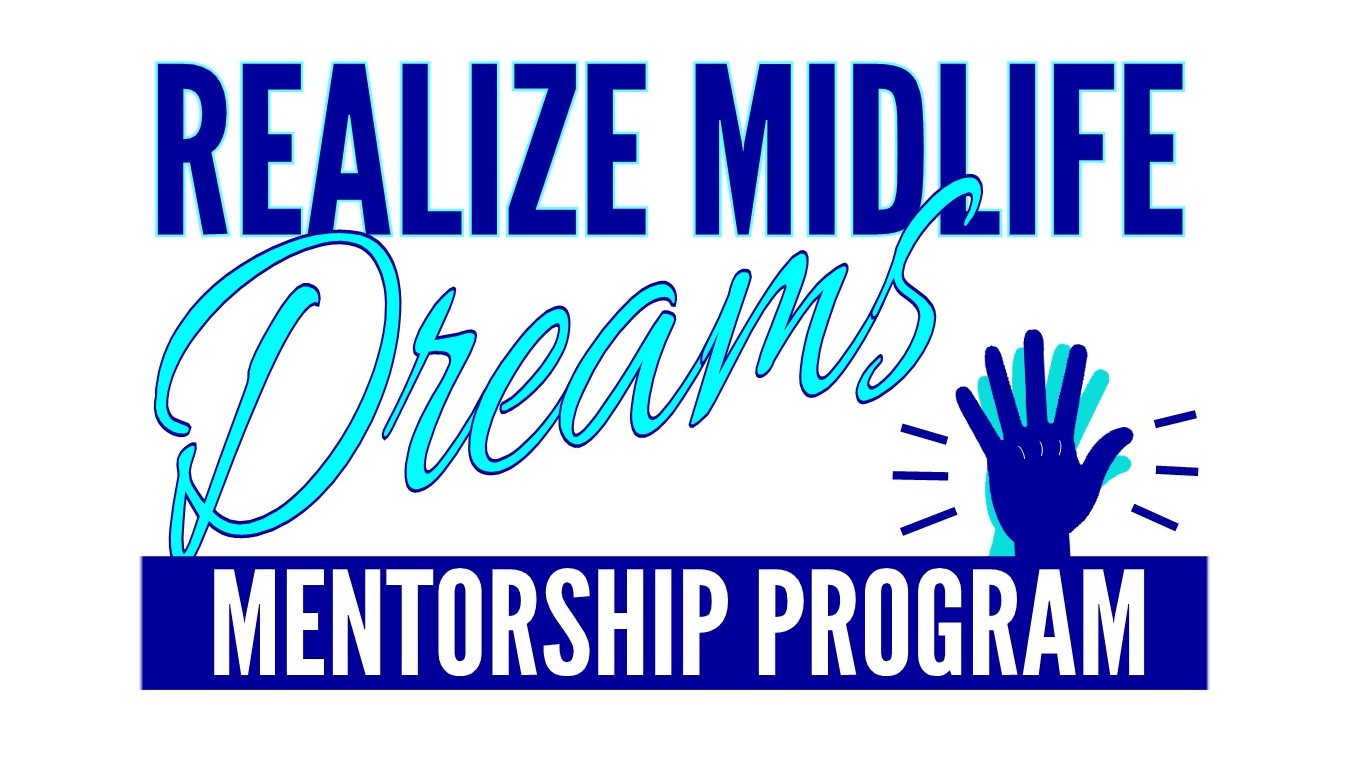 Realize Midlife Dreams
Realize Midlife Dreams is a proven, step-by-step process that shows you exactly how to go from right where you are in life to where you want to be. It shows you exactly what to do every step of the way, right down to your daily action steps like writing, listening, reading and saying speaking words.
With Realize Midlife Dreams, you get assistance and guidance from Kevin Huhn to walk you through all the steps of getting focused, clear and applying yourself for your desired results. That means you also get downloadable files… including worksheets, journal pages, exercises and reading material.
But, it doesn't stop there… You also get access to Kevin via email support weekly. 
In short, Realize Midlife Dreams is a method, a system and a proven step by step methodology… that his students have applied successfully over and over.
Are you looking to get unstuck or get help to realize your dreams and make a difference in your life?
Sign up today!!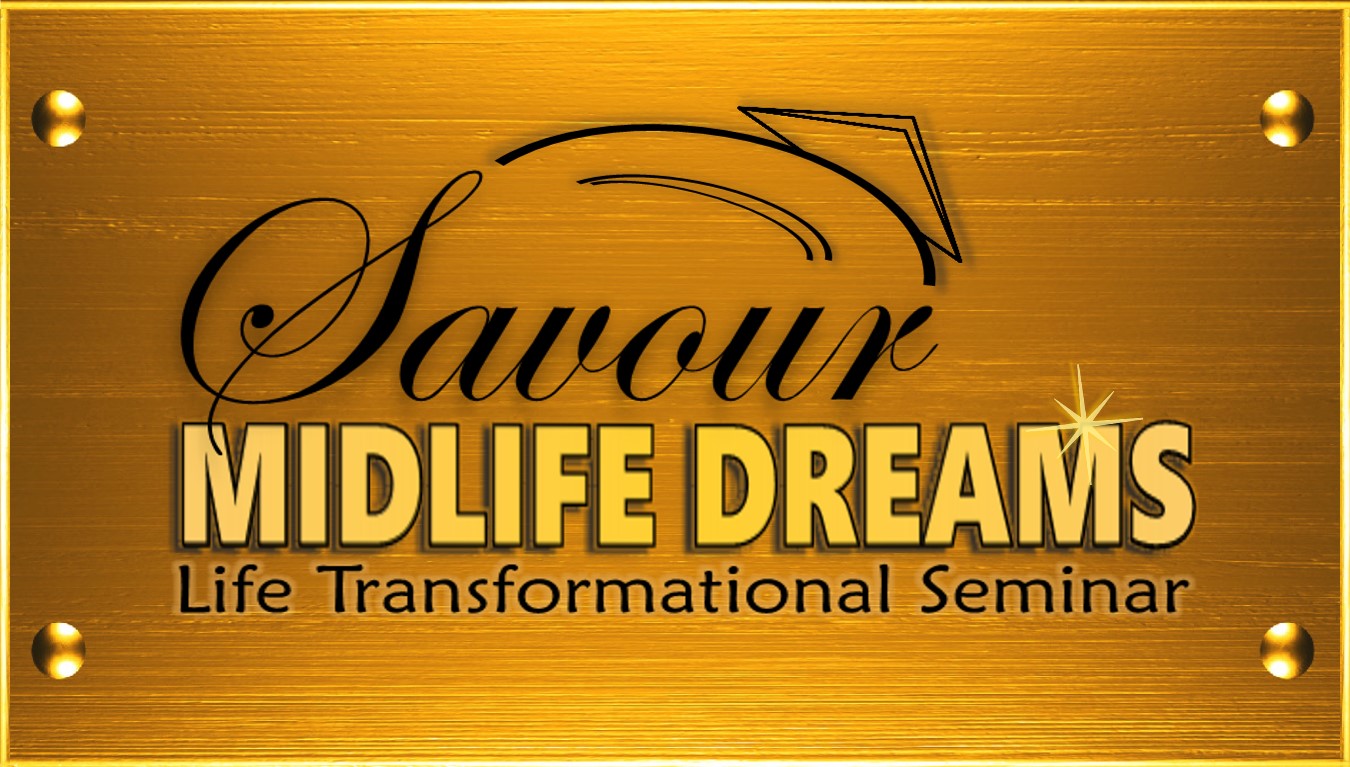 Savour Midlife Dreams
Do you like the taste of your life? Have you ever thought about what life would be like with better relationships or having optimal health?  Do you find yourself saying one day I will live my true calling?  How would it feel to have a true spiritual connection?
Imagine how your life would look like if you had a team around you for support?
Well, Kevin Huhn has assembled a special team, known as CHEFS™ and created a comprehensive personal transformation weekend seminar. If your answer to the question – Do you like the taste of your life? – is no…  then you need to change your SPICES™!
An intentional transformation of your life starts at this live three-day deep-dive seminar. You will experience life altering changes by learning processes, technologies and systems that you can put into your everyday life habits – starting right at the event.
You will findwhat has been stopping you in the past and be able to emerge from its chains that have been holding you back.  You will get to hear Kevin and his team of experts in person, who will take you through the same exercises and activities that they use in their lives and in the lives of thousands of others.
Kevin, a 30+ year veteran of leading teams and his newest team of CHEFS™ are all sought after for their cutting edge life transformational teaching in the industries of self-help and human growth. To understand better all this talk about food – here is Kevin's RECIPE™ for success:
>> gather the RIGHT ELEMENTS  >> follow CLEAR INSTRUCTIONS  >> use PROPER EXECUTION
At this weekend you will gather the ingredients, the tools and the methods needed to begin your transformation. You will be given the direction and skills needed to know what to do with what you learn. And you will have guidance and support so you can utilize the new skills acquired for you life.
All of this will be available to you and delivered by a team of CHEFS™, defined as,
>  Courageous, Humans, Empowering, Folks, Systematically
You will not have to wonder and guess or struggle with what to do, or how to do it. Kevin and his team have helped people just like you from all over the world for nearly 30 years.
The time together will be spent making sure your transformation is beneficial to you. The shift you will experience will fall in one or all of the life categories referred to as SPICES™,
> Spirituality (Higher power),

> Physical (Body, Health and Vibrancy),

> Intellectual (Knowledge and Awareness),

> Calling (Career / Business),

> Environment (Surroundings),

> Social (Relationships)
If you do not like the taste of your life, if you feel there is something that you need to change or improve then you will find that it falls in one of the SPICES™.
And once you make a change in one, then your life will begin to have a new taste. Change them all and you will Savour Your Midlife Dreams.
To be considered for this exclusive program, send an email to Kevin@KevinHuhn.com with your name and what aspect of your life you would like to improve.