Kevin Huhn – Founder | Chief Inspirational Officer
Kevin Huhn is an award-winning business growth strategist, Founder and Chief Inspiration Officer at Be Your Best Today, which is dedicated to empowering and educating people so they can live the life they love and build massively-successful companies people love.  He is a certified coach and the creator of the "Total Branding Blueprint." His strategies have transformed hundreds of businesses in Canada and the US.  After chasing his boyhood dream for nearly 40 years, it finally came true when he became the Director of Business Development for the Central Hockey League followed by sales & marketing consultant to the SPHL.  Along the way he also won a Civic Recognition Award from the City of Markham in 2012.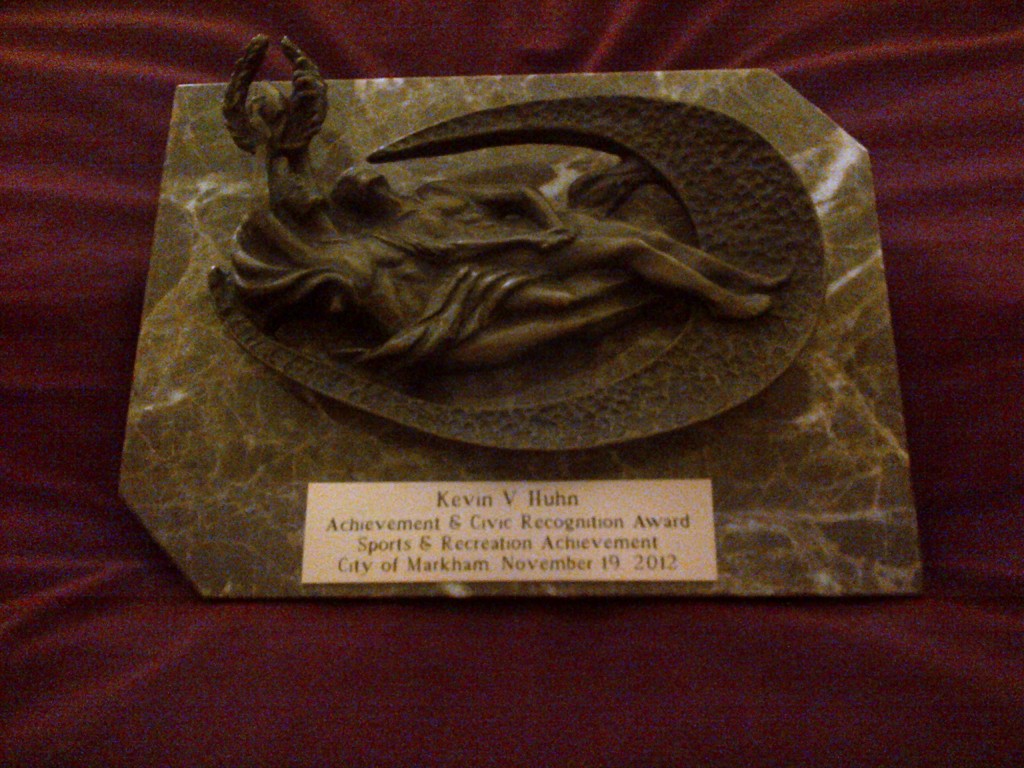 But success didn't start out that way…
Yes, at the age of 43 his dream was realized, but not before trials and tribulations that included, failing high school, dropping out of college, getting fired from 2 jobs, getting divorced and then falling on financial hardship. And more importantly receiving hundreds of rejection letters from teams for nearly 20 years.
Kevin knew that his participation at the youth hockey level would not "put food on the table". So while chasing the impossible (told to him by many), he worked at developing himself professionally. He gained valuable knowledge about business and people working at Fortune 500s and then as a consultant for himself.
It wasn't until he took a chance at gaining credibility, that people started to take notice of his expertise. In 2004, he wrote his first book, Hockey-ology. A book targeted to help the masses in the game at the youth level. He provided a new perspective on how the game of hockey was more than just a sport for kids but rather a teacher of life skills.  Then when he least expected it, he got the call. The Central Hockey League, a AA pro league, offered him the position of Director of Business Development. A position that Kevin would fulfill for 4 seasons.
As a funny, compassionate, and engaging speaker, Kevin is dedicated to providing business owners with proven strategies so they can achieve lasting profitability while ethically positioning their company top-of-mind for people to love.   Kevin lives in Markham, Ontario where he pursues his passion for helping others and spending quality time with friends and family.
---

Nick Cariglia – Finance Consultant
With 17 years in banking and bookkeeping Nick holds a tight grip on the finances.  Instrumental in the development of the back office, he has aligned Kevin's vision with the everyday practicalities bookkeeping requires.  He holds a certificate of bookkeeping after taking a few classes and falling in love with it.
His friendly and calm demeanor give him the edge to maintain balance of the extreme demands for rapid business growth and patience for delivering of quality to customers.  His knowledge and skills have grown, and have proven to be dependable, responsible, and valuable.
"I am proud to be a part of Be Your Best Today and excited to see how many people and companies we can help."
---
Maria-Jesus Diaz  – Media Relations Consultant
With over 10 years of experience in the corporate/ agency world in PR, Event Management, Marketing and Communications, Maria-Jesus brings her knowledge to the Healing Arts Community of Entrepreneurs, where in truth lies her authentic expression.
As an Reiki Master, Business Coach, Connector and Communications Pro, she has understood that her calling is to bring powerful communications to businesses and relationships by merging her training and her gifts together to find practical and easy solutions for others on the same journey.
"The Future is in supporting the growth and evolution of those ready to embrace their true voice and expression in the world"
Her experience extends from the travel tourism industry for one of the biggest resort companies in the world, to the motorcycle industry and healthcare. She has extensive experience in Social Media strategies and marketing on a business-to-business-to-consumer level.  Other passions are multilingual communications, event creation and planning, project management, coaching and writing.  Her intention is to see others striving and prospering through their vision and only working on what their hearts and souls desire – no matter what it takes.
"Life is meant to be lived with fun, play and ease – there is no reason why this has to exclude the way we make money. I believe we can have it all!"
---