Attract the clients you desire!
Your business is a reflection of you.  The session will allow you to strengthen the foundation for YOUR company that YOU, YOUR team and YOUR clients, will love for years to come.
Build relationships that last!
You will make connections with others and get to learn about the roadblocks holding you back.
Learn how to take action even when you don't feel like it!
Mind hacks are what the doctor ordered.  Your focus will be on you ONLY taking actionable steps within your business, that can be easily implemented by you and your team.
Learn the #1 Thing Killing Your Business
What if we told you that YOU are doing it… even when you think you are not?   In this seminar you will discover what that is and uncover the secret to massive long term success… guaranteed!
Imagine you having your own guaranteed go-to strategies to enhance your focus, performance and income, to guide you through proven processes seamlessly and effortlessly.
When you attend, this hands-on and interactive seminar for a comprehensive, empowering approach to take your business from where you are to where you want to be, you'll say, "it is unlike anything you've experienced before."
Be a part of Primetime Branding Solutions and create the 2.0 version of you and your business!
Here is what others have said...
Karen Fiorini, Executive Director of Global Planning Source Inc.
"It was an incredible day, filled with so much emotion, inspiration, learning, networking and fun all at the same time!  I had an unbelievable experience…adjusting what I learned with my brand and me… I am going to look at the things I am doing in my business and make the changes"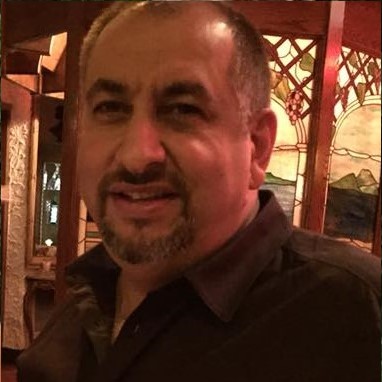 Vince Girimonte, Owner of Target Marketing and Sales Inc.
"I started my own business 13 years ago and worked very hard to make it. Christy and Kevin today were able to articulate and remind me what it actually was that I did right to succeed. Would have saved me thousands of dollars and endless amount of trial and error…  What a great experience that is worth way more than 10X what they charge. Awesome !"
Laura Tyson, Private Investigator & Consultant
"You gave me so much… it was a great exercise in what I need to do in the next 8 to 12 months.  It was a lot of fun!"
WHEN YOU ATTEND...
» The Secret to Massive Long Term Success will be revealed and become your secret weapon to increasing sales.
» Gaps will be identified to you that you will be able to close AND take your business from where it is to where you want it to be.
» Your map will show you the way!
You will learn to own and step out from the shadows with what is inside of you.  No matter what happens out in the economy, the marketplace, or even your specific industry…  Take the Necessary Action… even when you don't feel like it!
ABOUT Christy Primmer
Christy Primmer,  B.A., R.S.S.W., is a Best-Selling Author , international speaker and passionate provoker of change.  She is a registered member of The Ontario College of Social Workers and Social Service Workers, and a registered mental health counsellor with Health Canada.  Using the power in her words to provoke change in how women think and how they show up in the world, Christy teaches attitude of abundance and personal power – two key ingredients in a sustainable recipe for success.
Her voice influences women to take action and to get back into the driver's seat of their own lives.  She brings two decades of experience producing real results and cares about things like equality, helping women be financially independent and leaving people better than she found them.
Christy founded Primetime Consulting Services Inc. in 2011 after she herself went through a lot of life lessons.  She has a career history of counselling, coaching and taking the stage speaking on a variety of topics including transforming the lives of thousands.
Christy works with success-driven women who want more out of life and aren't afraid to take action.
ABOUT Kevin Huhn
Kevin Huhn is an award-winning business growth strategist and the Founder of Be Your Best Today, which is dedicated to empowering and educating business owners so they can build massively-successful companies people love.
He is a certified coach, experienced broadcaster and columnist, and the author of two books: "How to Reinvent Midlife Dreams: The science of attracting passion, purpose and a plan for the rest of your life" and the Hockey Hall of Fame's acclaimed "Hockey-ology: The ultimate guide to fun and success in minor hockey."
As a full-time business consultant, trainer, and mentor, he combines his personal and professional experiences to help thousands of individuals and business owners break through barriers to success and attain their dreams.
As a funny, compassionate, and inspiring speaker, Kevin is dedicated to providing business owners with proven strategies so they can achieve lasting profitability while ethically positioning their company top-of-mind for people.
Benefits and Bonuses You Receive:
* Your Action Guide to refer to the steps to follow long after the presentation ends
* Your personalized Thirty Day Action Plan: "Your Path to Success"
* The Total Branding Blueprint (TM) (Value: $10,000)
* Make Media Matter! (Value: $597)
* Your signed copy of "Primetime for Success" by Christy Primmer
PLUS
* Lunch, Snacks and Beverages (FREE!)
"… it was so interactive, the feedback I have received from our prospective clients has been very positive. We only invited new prospective clients to this seminar with the hopes of generating some new revenue and cut back expenses with some key accounts…we have closed over $100,000 in sales"
"Christy was extremely helpful because she challenged me to answer questions that I'd never imagined. She held me accountable and as a result I did my homework, I implemented necessary boundaries and I was able to pinpoint what I truly wanted out of life."
Do you want to know about upcoming events?
Drop us a line with your details and you will be the first to know.