Why is it that 9 out of 10 business fail? What is it that the 10% of businesses that
succeed do differently? How can you become part of the 10% that succeed?

According Bloomberg – 8 out of 10 entrepreneurs who start businesses fail within the FIRST 18 months!
Discover why you can
realize success efficiently
in your business
with strategies and mentorship.
by following the 3 simple things
your competitors do
to succeed!
1) Organize your knowledge
You will have your knowledge unpacked and organised in a way that has you stand out from the crowd. Disorganized people pay for organized people. You will
be provided all the detail and psychology behind the process, from a practice realm and spiritual realm.
2) Become an effective communicator

You will enhance your communication skills by voice, body and mind. Effective communication through your voice, body and mind is the key to attracting
clients, presenting like a pro and feeling fulfilled. Even those who see themselves as effective communicators are amazed at what they achieve from this
section of the program.
3) Get media exposure
To enhance your image and gain notoriety, there is no better way than TV, radio, print and web exposure. It is one thing to advertise and share your offer and value. But when 3rd party's endorse you as an industry expert you can't begin to imagine the impact to your business. And…
"Kevin Huhn helps people get focused, get a vision and get inspired to take the necessary steps to realize dreams. I have come across many great people in my life and Kevin is one who is a true breath of fresh air when it comes to following their passion and helping others along the way."     Andy Hill – Former President of CBS Productions

In less than 20 minutes of the first call, you will have an outline to begin building




your media relationships. Imagine what this would do for your business?




""Having Kevin… brought in new idea's and a new approach to selling our sport… our teams are better able to focus their talents toward selling and keeping our customers happy… building relations with our fans and our media."  Jim Combs – President of the SPHL  

Allow me, Kevin Huhn and my esteemed colleague, Life Change Pilot, Michael Clarke, this exclusive opportunity to help you.
You will receive all this and more, if you are willing to step out of your comfort zone, stand out and take action today!
"Believe in yourself and trust your judgement are not hollow catch-cries when voiced by Michael…I've found Michael to be inspirational in me choosing to be healthier, not just in body, but mind as well… These influential and positive attributes do and will continue to remind me what it is that I need to do to successfully achieve my goals" Julie Perrin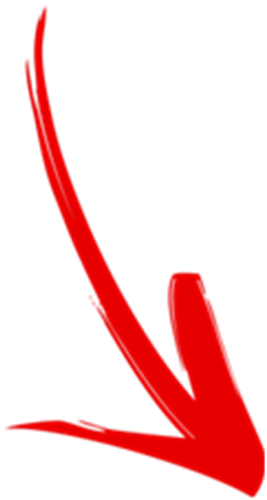 Building relationships with the media – increasing your exposure –
getting your message out – touching the hearts of many –
can all be realized in a short 

period of time.

PLUS you will get over a dozen proven examples of what's working now in media
submitted by other "heavy hitter" experts so you can hit the ground running in no time!

"…there is no magic – it's just all basic doable stuff. Michael's special spin on self-development is to strip all the tools back to their basics – allowing you to cram more of the essentials in with reliable, repeatable results… He is very strategic… bringing the hammer down when and where it counts. That's when you can tell he is coming from a place of experience. I have no hesitation in recommending Michael Clarke as a mentor"
Terrance Kearns Photography Director, Head Shot.TK
It is your choice!
OPTION 1:  You can start for as low as:  $3000 USD  for 4 weeks of one-on-one sessions from each of us!
OPTION 2:  You can strengthen your skills for:  $7000 USD for 6 weeks of one-on-one sessions!
Plus:

 Get Kevin's: Discover the #1 Thing Killing your Business Today!  

($10,000 value)
OPTION 3:  You can immerse yourself with deep dive sessions:

  $15000 USD for 12 weeks of one-on-one sessions!
Plus: Get Kevin's training: Discover #1 Thing Killing Your Business Today!  

($10,000 value)
AND
Get the Total Branding Blueprint 

($20,000 value)
There is always new technology and platforms. There is always ways to get your message heard. There is always someone new popping up as the go-to person. Why not you?
Let us train you every week.  You deserve this kind of mentorship and insider techniques.  
It's your time!  
Take action now

  Choose the option and click the Buy Now button …

 make 2017 the best year yet!