Your Problem is not Your Problem,
What you think about it, is.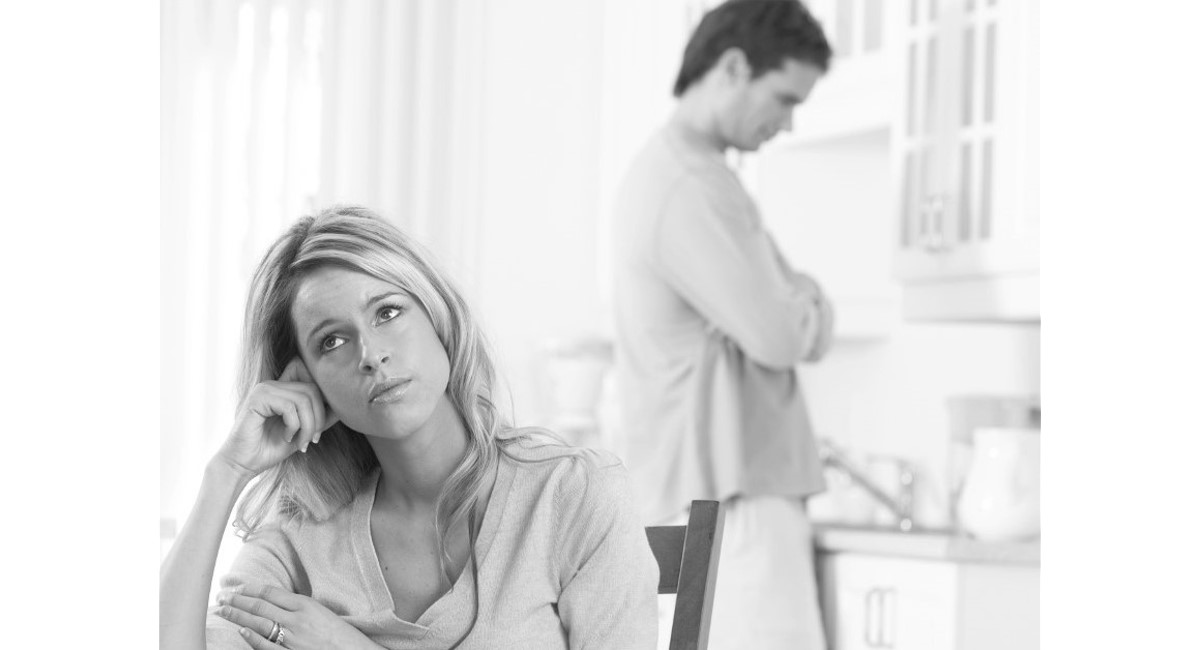 Is this you?
---
→  Frustrated about your life, career or business?
→  Feeling stuck or unsure of what to do next?
→  Do you say things like, "Why me? Is this all there is? Who cares!"
---
You are not alone AND it is not your fault… you were never given the right tools!
Heck – you may not have ever asked yourself, "What do I want?"
So how much longer will you do that?
Don't you deserve a life, career or business you love?
Discover My Proven 3 Steps to Realize What You Want…
(PS I have used & shared these for 20+ years):
Step 1 – FOCUS: Take inventory of your life

Step 2 – VISION:  Get clear on what you want AND don't want — and WHY you want it

Step 3 – APPLICATION:  Get going and create your ultimate life, career or business!

"Congratulations… I believe that you will create a life of lasting fulfillment for yourself and for those you care about."

"At the beginning of our relationship you offered your skills and experience… over the past 6 months… I have been so incredibly busy not to update you as to what I am doing, which is going from zero income to being overwhelmed by offers."

"I have come across many great people in my life and Kevin is one who is a true breath of fresh air when it comes to following their passion and helping others along the way."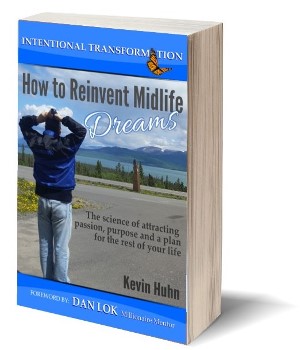 ---
HOW TO REINVENT MIDLIFE DREAMS
The science of attracting passion, purpose and a plan for the rest of your life
Stuck, lost or unsure of what to do next in life, is what many people consider to be a midlife crisis.
More than ever men and women, between the ages of 40 and 60, are finding themselves at a point in life that is very different than where they thought they would be.
How to Reinvent Midlife Dreams is an inspirational book that delivers a blueprint for a fulfilling life.
Kevin shares the 8 Essential Elements that are in each of us:
how to shape them to attract purpose, passion and
a plan for the rest of our lives.
He will grab you with his real life stories:
like the charming one about Thomas, a young boy with a dream and uncommon imagination
It will melt your heart and strengthen your resolve to never settle for anything but excellence in your life.
FREE Gift – 30 Minute Live Power Session to Reinvent Your Midlife Dreams ($275 value) when you PRE-ORDER your copy today!
---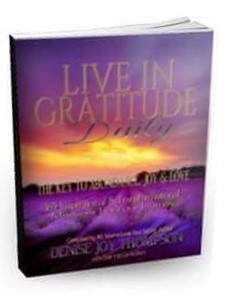 ---
LIVE IN GRATITUDE DAILY
Over 80 authors share personal stories, experiences and tips on gratitude to help you live a life you love.
If your life is not what you want it to be, then what do you want?
What would you like to see show up for you?
Maybe it is time to notice all the amazing things around you.  It is when you change your vibe that your life starts to change.
This 365-day journal was created to help you achieve, receive and share all the things you are grateful for in your life and the lives of others.
There are personal stories, testimonies and tips from co-authors, along with quotes from inspirational and motivational experts, including Oprah, Maya Angelou and Deepak Chopra.
Feel like you are alone on this journey – they join us in the Live In Gratitude Daily FaceBook group as we share the 365 day Gratitude journey with you:
ORDER your copy today!
---
FEATURED Posts and FREE Resources